City of Highwood, Illinois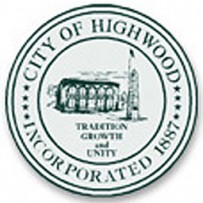 William Balling led a three person Consultant Team to provide Interim City Administrator service, conduct a City wide assessment and restructure the government of the City of Highwood from a Strong Mayor form of government to a Council/Manager form of government. This restructuring by City Ordinance was designed to meet the guidelines established by the International City and County Management Association (ICMA) and subsequently was formally accepted by ICMA as a "recognized" Council/Manager form of Government.
Significant operational outcomes were achieved from this engagement as well including settlement of a long unresolved Fire Department collective bargaining agreement, organizing a programmed infrastructure maintenance program, selecting the City's first City Manager, and restructuring the property maintenance program for the City. One of the WRB,LLC Associate Consultants was selected to remain on staff in Highwood following the engagement period and provide transition support and that Associate later became Highwood's second City Manager. Former Highwood Mayor Vincent Donofrio stated that "WRB,LLC Consulting brought to our community a high degree of experience and enthusiasm and I look forward to having the opportunity to work with Bill Balling and his team on future projects".
WRB,LLC believes that strategic involvement of contracted management services can add extraordinary value to units of local government working individually or collaboratively. This "just in time" approach to management services to problem solving aligned with a laser focus on client needs has produced successful outcomes since 2006. WRB.LLC, where imagination and discipline converge!