Elk Grove Village, Illinois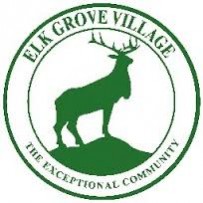 William Balling served as Acting Fire Chief and conducted a department assessment.
WRB,LLC assembled a team of professionals following the retirement of the Elk Grove Fire Chief tasked by the Village to conduct a full operational assessment, and long term planning strategy for the Fire Department. William Balling also served as the Acting Fire Chief during the assessment and was able to drive organizational change and facilitate the selection of the permanent Fire Chief.
Application of the "just in time" management intervention produced efficiencies and cost reductions which offset a significant portion of the engagement costs, closed an open collective bargaining agreement, and pointed the Department in a new leadership direction, adapting to contemporary Fire management practices. The project also reorganized the manner in which policy leaders could look at and balance the issues of risk, readiness, cost, and call analysis. The Elk Grove Village intervention was similar to the scope and outcome of the engagement with the Lombard Fire Department where Bill served earlier as Interim Fire Chief in that assessment.
As Mayor Craig Johnson indicates, "Bill Balling assembled a team of professionals to evaluate the service delivery system of the Elk Grove Fire Department and Bill served as our Acting Fire Chief during the assessment process. He and his team were energetic, focused, and became an integral part of the Department's advancement. Bill adapted quickly to the processes of the Village's management system and philosophy and became a confidant to the Village Manager. I viewed his involvement in the Fire Department as productive and successful."
WRB,LLC believes that strategic involvement of contracted management services can add extraordinary value to units of local government working individually or collaboratively. This "just in time" management services approach to problem solving and a laser focus on client needs has produced successful outcomes since 2006. WRB,LLC, where imagination and discipline converge!