Lake County, Illinois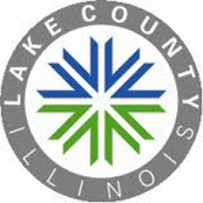 This project involved Regional Water Supply and Management strategies and initiatives. There were multiple Project Management assignments with collaborative working groups:
a. Project management for the Lake County Water System Advisory Committee (WSAC)
b. Project Management for planning Lake Michigan water supply for 10 municipalities in addition to Lake County, including Antioch, Fox Lake, Lindenhurst, Lake Villa, Volo, Lake Zurich, Wauconda, Long Grove, Hawthorne Woods, Old Mill Creek.
c. Project Management for the implementation for admission to the Central Lake County Joint Action Water Agency for Lake County, Lake Villa and Lindenhurst with planning and financing for delivery infrastructure.
d. Project Management for the replacement of ground water for Lake Michigan water for a single Lake County operated system through Municipal contract.
WRB,LLC has been extensively involved in addressing water supply and water management both on a planning and implementation basis.
 William Balling served both as a Project Manager and Process Manager for the Lake County Water Supply Advisory Committee, assisting Lake County and a large grouping of water "stakeholders" in addressing the Strategic Planning goals established by the County.
The focus of the project was sustainable practices in balancing source of water supply, groundwater protection, conservation, and utility rate pricing. The published findings and recommendations were presented in 2012.
Lake County, Illinois: North and West Lake County Lake Michigan Water Planning Group
WRB,LLC also served as Project Manager for 10 Lake County water system communities seeking to identify cost-effective sources of Lake Michigan water supply, consistent with Illinois Department of Water resources guidelines and standards.
Lake County, Illinois North SSA 16 Lake Michigan Water project implementation
The firm is currently working with the Villages of Lake Villa and Lindenhurst, and two Lake County owned municipal water systems to secure full water supply membership rights, and to identify the method to finance improvements with the Central Lake County Joint Action Water Agency to deliver Lake Michigan water to these areas.
As Peter Kolb, Director of Public Works for Lake County states, "I have worked with Bill Balling and WRB,LLC on three separate projects related to water management and Lake Michigan water procurement. With each project, Bill has presented a creative, organized, and balanced set of recommendations and has been successful in articulating project objectives presented by all members' participants. This has been done in a clear and professional fashion so that all parties could work in unison with project objectives. His role to drive our agenda has produced productive and efficient outcomes, and recommendations with clear direction."
WRB,LLC believes that strategic involvement of contracted management services can add extraordinary value to units of local government working individually or collaboratively. This "just in time" approach to management services to problem solving aligned to a laser focus on client needs has produced successful outcomes since 2006. WRB,LLC, where imagination and discipline converge!