Metropolitan Mayors Caucus, Chicago – Service Delivery Task Force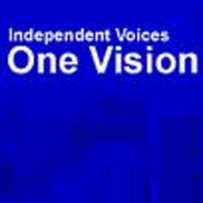 William Balling, WRB, LLC Managing Director, was retained as the principal research consultant to support the service delivery task force to prepare the regional trends in service delivery including shared services. Bill conducted 17 different service sharing studies for member police department, fire departments, and building and development services departments.
The phase one studies conducted were designed to  spin the operational "flywheel" in collaborative service options in staffing, equipment and apparatus sharing, and combined service design in police and fire operations including emergency communications and development services. Several of the studied departments have launched additional implementation studies based upon WRB,LLC recommendations with departments talking to one another on next phase shared services options.
WRB,LLC continues to advise the Mayors Caucus on legislative proposals to enhance the ability for communities to implement shared services under the structure of the Illinois Intergovernmental Cooperation Act.
WRB,LLC believes that strategic involvement of contracted management services can add extraordinary value to units of local government working individually or collaboratively. This "just in time" approach to management services to problem solving aligned to a laser focus on client needs has produced successful outcomes since 2006. WRB,LLC, where imagination and discipline converge!