Round Lake Beach, Illinois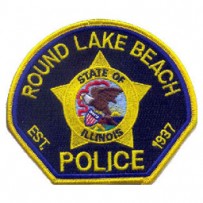 William Balling, WRB,LLC Managing Director, conducted a police command and leadership succession study for the municipal police department.
WRB,LLC was retained to conduct a leadership assessment and succession plan of the senior command personnel of the Round Lake Beach Police Department. This assignment was a part of the Village's comprehensive approach to increasing Department accountability and performance. The Village Administrator and Village Board believed that an outside Consultant perspective would be a catalyst to change within the Department.
The Village was able to implement recommended changes proposed by WRB,LLC, leading to improved  Department morale, and higher energy within the senior command ranks.
As Village President Rich Hill indicates, "Bill Balling and his Associate Consultant were brought into the Village to provide an outside assessment of the Police Department leadership and to develop succession strategies into the future. He also provided recommendations to the Village Administrator, the Department Command personnel, and the Village Board that led to constructive change within the department, provided added focus on key management objectives for successful leadership, and led to constructive change. Balling's involvement also led to an increase of internal collaboration among the senior leadership of the Department."
WRB,LLC believes that strategic involvement of contracted management services can add extraordinary value to units of local government working individually or collaboratively. This "just in time" management services approach to problem solving and a laser focus on client needs has produced successful outcomes since 2006. WRB,LLC, where imagination and discipline converge!