South Suburban (Cook and Will Co., Illinois)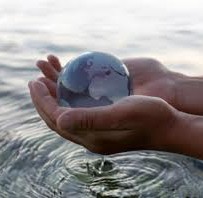 Community collaboration on water supply and delivery including development a new water supply contract and review of system improvements for Tinley Park, Orland Park, Oak Forest, New Lenox, and Mokena.
WRB,LLC was engaged to drive an agenda to establish a new business case and contract restructuring for water supply and operations, and to coordinate a due diligence review of the capital improvement water master plan of  a regional water supplier. Working as a Project Manager, in a collaborative community effort of five progressive communities, Tinley Park, Orland Park, Oak Forest, New Lenox, and Mokena, this team was able to leverage their talents and influence their water supplier, the Village of Oak Lawn, to establish a long term (40 year) water supply agreement, and ensure that the most effective capital improvements were endorsed with proper cost assignment established for the improvements.
The outcomes produced a water supply and management Agreement, following contemporary water management practices, to upgrade, then maintain and equitably pay for system improvement needs for decades into the future. WRB,LLC also organized and directed the efforts of the entire consultant team including attorneys, engineers, and finance advisors while engaging the full staff resources of the participating communities to produce exceptional outcomes.
As the Mayor of Tinley Park, Ed Zabrocki states, "Bill Balling was an important member of the Consultant team that supported the efforts of five Southwest suburban communities working together to conduct a water master plan review containing over $170,000,000 of capital improvements to our regional water supplier's system, and to support our efforts leading to a long term water agreement with Oak Lawn meeting our future water requirements. The Agreement balanced competing interests, fairness to all parties, operational prudence, and long term operational reliability for water supply several generations into the future. The overall Agreement was passed unanimously by all five member communities and Oak Lawn reflecting the strength of the improvement program and supply Agreement."
WRB,LLC believes that strategic involvement of contracted management services can add extraordinary value to units of local government working individually or collaboratively. This "just in time" management services approach to problem solving and a laser focus on client needs has produced successful outcomes since 2006. WRB,LLC where imagination and discipline converge!