Village of Barrington, Illinois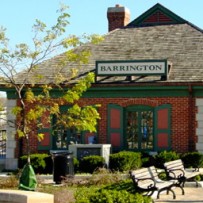 Willam Balling, WRB,LLC, Managing Director served as principal consultant to resize the municipal fire department due to termination of larger service contract Agreement.
WRB,LLC was selected to work with the Barrington Fire Chief and management team to address the service structure for the Barrington Fire Department following the termination of a long term service contract with the neighboring Barrington Countryside Fire Protection District.  The net effect of the "separation" of the District with the Village, was a significant call reduction and sizable service area reduction from 51 square miles to 5 square miles.
By leveraging the assets and personnel, along with enhanced automatic aid agreement, WRB,LLC was able to resize the Barrington Fire Department, enhance responses in some areas, and meet sustainable budget limitations. The formal report from WRB,LLC was presented to the Village in August and endorsed in September 2013. The rollout for the new department is set for January, 2014.
One of the challenges of this engagement was dealing with a sizable force reduction and 22 fewer firefighters would be needed to meet the new Village service requirements. The Village initiated successful efforts so that all lost firefighters would be offered the opportunity of employment with the new Barrington Countryside Fire Protection District.
The issue of facilities and apparatus deployments had been addressed in the service Agreement itself in earlier years so that both choice and equity played roles in allocating the facilities of the department between the two separate agencies and ensuring that those transfers occurred  in a timely manner.
WRB,LLC believes that strategic involvement of contracted management services can add extraordinary value to units of local government working individually or collaboratively. This "just in time" management services approach to problem solving and a laser focus on client needs, has produced successful outcomes since 2006. WRB,LLC, where imagination and discipline converge!