Village of Clarendon Hills, Illinois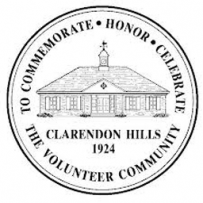 William  Balling, WRB,LLC Managing Director, served as Interim Village Manager and conducted a department assessment.
WRB,LLC, following the departure of its long serving Village Manager was engaged to conduct a Village wide operational assessment seeking to identify operational alternatives and strategies to improve overall efficiency. The assignment was conducted when William Balling also served as Interim Village Manager until a permanent replacement was hired. The Village had launched a variety of collaborative arrangements including a proposal to combine police operations with another department. Over 30 operational assessment recommendations were prepared and presented to the Village Board and appointed permanent Village Manager, with many of the recommendations implemented by the permanent staff.
WRB,LLC believes that strategic involvement of contracted management services can add extraordinary value to units of local government working individually or collaboratively. This "just in time" approach to management services to problem solving aligned to a laser focus on client needs has produced successful outcomes since 2006. WRB,LLC, where imagination and discipline converge!