Village of Lombard, Illinois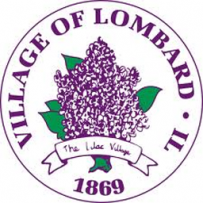 William Balling, WRB, LLC Managing Director served as Interim Fire Chief and conducted a department assessment.
WRB,LLC was called upon to conduct a comprehensive operational assessment of the Lombard Fire Department, to assist in the selection of a permanent Fire Chief, and to  do so while serving as Interim Fire Chief. The operational assessment focused on  all aspects of the operations and associates specialized in fire management and human resources were brought in to assist in the preparation of the assessment. Leadership development within the department and  succession planning  were important  outputs of the engagement. Also alternative collaborative response strategies with neighboring departments were recommended to reduce response times to portions of the Village service area and to more efficiently manage equipment and apparatus.
WRB,LLC believes that strategic involvement of contracted management services can add extraordinary value to units of local government working individually or collaboratively. This "just in time" approach to management services to problem solving aligned to a laser focus on client needs has produced successful outcomes since 2006. WRB,LLC, where imagination and discipline converge!