WRB,LLC Selected To Manage DU-COMM Second Facility Project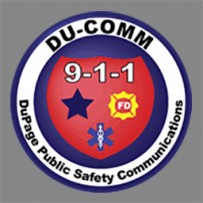 Public Safety Communications (DU-COMM) Second Facility Project
At a special call Board of Directors meeting on December 18, 2013, the DU-COMM Board took an important next step in its second facility project by hiring a project manager. DU-COMM's second facility plan was developed to provide DU-COMM with the redundancy and backup capabilities it requires, and will also address recent growth and expansion. The Board of Directors unanimously supported a contract with WRB, LLC for project management services to develop: the facility plan, financing strategy, member agency cost distribution plan, and member agency commitment.  WRB, LLC and William Balling have worked with several multi member agencies to accomplish goals expeditiously and drive projects to successful conclusions.
According to DCU-COMM Executive Director Brian Tegtmeyer, DU-COMM has operated out of a modest 12,700 square foot facility since 1995, and in the last five (5) years DU-COMM has grown from twenty-seven (27) to thirty-nine (39) agencies. This growth has pushed DU-COMM's space needs to the limit.  DU-COMM does not have a single alternate location which could function as a backup to its current center.
A second facility would provide DU-COMM with the space needed for its current operations as well as complete operational redundancy. The second facility plan will require a significant investment from DU-COMM's 17 municipalities and 14 Fire Protection Districts, as DU-COMM is funded directly by member agency fees.