OMG!! Cities To Embrace Social Networking!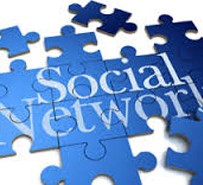 Social networking is here to stay, yet productive use of this medium by City Councils and Village Boards to advance public engagement and policy decisions has been highly illusionary to date.
WRB,LLC has developed methods to permit properly directed social messaging to drive your public to be engaged effectively, improve accountability and performance of municipal operations reflecting what are recognizable priorities from your citizens.
Social networking can play a relevant role is municipal decision making. Social networking, at the municipal level, has not matured to the point that elected bodies can have some measure of confidence that input from social messaging will be productive, reliable and helpful to decision making. Part of this reality is nurtured by the inability of elected boards and the administrative and management systems of local government to establish the proper role for the receipt of social networking input and managing this new form of public input in a productive manner.
WRB, LLC believes that once the systems are in place to manage and interact with social networking the credibility of the new public relationship will improve and become more credible to the person using social networking to communicate to its government on policy and services as well as the local government which provides the expected services.
WRB,LLC will assist and support the client municipality to identify its expectations sought from an increased social networking relationship. Once established, the firm will engage one of the IT partners to establish the appropriate technology to design then launch your new social messaging policy and desired partnering relationships. WRB,LLC then will manage efforts to promote this new strategy of public engagement and will monitor the impact of the new program, offering suggestions to modify or improve your new and contemporary "town hall" relationship with your citizenry.
Please complete a contact tab on this website and a WRB,LLC representative will promptly reach out to you. This new and exciting means of communications and feedback with your constituents awaits you.