Is "Carrying your own water" always best?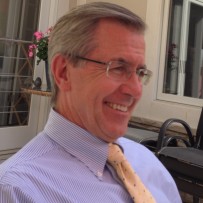 Long distance hikers and mountain climbers maintain a long held tradition of independence and self sufficiency by packing the supplies they need and always "carrying their own water" on their journeys. Public water delivery systems to be most effective and economical require collaboration, joint action initiatives, and equitable cost assignments to meet the expensive capital costs and long term stability and reliability objectives which protects water customers. Implementation of capital intensive water supply and operation of delivery systems are complex issues and successful projects often result from having the proper development team of professionals in place to work with Cities, Villages, and regional water providers in achieving successful outcomes.
While the foundation of planning, designing, and constructing a public water supply system rests in sound civil and hydraulic engineering principles, implementation of a properly designed water system from the ground up or an extension or enhancement to an existing system requires a high degree of active management. This is especially true for systems which require regional partners where often the management team is expanded to include legal specialists capable of carefully crafting the proper member commitments to a given project , and financial resources capable of providing the analysis and structuring for any required financing. Successful project partners rarely underestimate the value of a focused management team capable of capturing important water policy objectives into workable water systems.
WRB,LLC Management Services has been fortunate to have been retained for five significant regional water planning projects in the Chicago metropolitan area serving both as an administrative resource and project manager to advance concepts of intergovernmental cooperation into realistic and workable cooperatives capable of implementing significant capital projects, often projects with multigenerational impact. For the two largest regional water delivery projects, WRB,LLC teamed up with the law firm of Holland and Knight to assure that all negotiated principles were properly captured in binding legal commitments.
As a former Water Commission Chairman, whose system continues to produce the lowest wholesale pricing for delivery of Lake Michigan water in Illinois, William Balling recognizes that there is no one size fits all approach to regional governmental cooperatives in the delivery of high quality, high volume water supply. Rather each project and initiative requires a focused and careful analysis of options in determining which organization structure meets the specific needs, characteristics, opportunities, and managed risk associated with both water delivery, and long term operations success within the water system.
If you are in need of improvements to any element of your water supply and delivery system, consider contacting WRB,LLC Management Services to discuss the approach and strategy suited to your needs.