Is The Energy Crisis Over?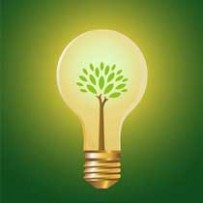 Have fracking and the new recoverable natural gas and crude oil deposits in the United States placed energy conservation investment on the "back burner" of municipal budget priorities and public policy initiatives? WRB,LLC continues to believe that efficient management of energy resources for public  buildings and infrastructure will continue to be environmentally responsible, politically acceptable, and economic, if managed correctly. WRB,LLC has endorsed strategies to enable energy investments to return significant savings using performance contracting. For the past two decades municipalities have faced strong pressure under the predicted scarcity of carbon based energy and environmental concern to make investments in efficient building and power demanding infrastructure. Leeds designed and operated buildings, variable rate pumping, energy recovery systems, and energy efficient lighting have all played a significant role in driving cities and villages into more efficient operations. New investments in public infrastructure must compete in an ever increasing way against the rising cost of labor and associated costs to deliver basic services combined with shrinking revenues which means that new energy investments must be done smarter and more strategic that what was accomplished even a few years ago.
Performance contracting where energy savings offset the capital cost of efficient capital improvements will play an ever increasing role in moving energy reducing improvements proposals from concept to reality. Establishing accurate performance contracting assurance is a highly complex process but begins with a strong partner relationship and capability to deliver on its promises to recover costs to offset investment. WRB,LLC in its early stages promoted its "Going Green" concept to produce short term savings for smaller investments but has now turned to its trusted energy partner, Johnson Controls to launch expanded efforts to reach cities and villages across the country interested in trimming their cost structure through sound investment which produces a payback.
WRB,LLC will assist you in launching your own municipal assessment and strategy on the best approach to pursue. There are numerous options to consider which include both capital investment and operating protocols which will yield savings important to a successful cost recovery program. Energy savings will continue to be a priority initiative for well-run governments and compliments the efforts most cities and villages have made to protect our environment. Please complete the Contact Tab on this website and a WRB,LLC representative will promptly reach out to you. Your potential for savings begins today.