Interim Management Services – For Cities Who Cannot Afford To Take Any Time Off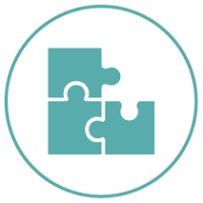 Management vacancies can be very stressful for even the most progressive unit of local government. The loss of a City Manager or Department Head can be a major setback to performance and policy advancement. WRB,LLC Management Services has designed a team based Interim Management Program which will transform a vacancy from a point of little activity to a unique opportunity for municipal operational growth and progress.
Bill Balling, Managing Director of WRB,LLC Management Services is an accomplished Village Manager and has developed a team based work program of high impact engagement directed at moving a community's agenda forward, creating organization growth, and operational stability during the short period the City searches for a permanent senior Manager. WRB,LLC will assemble a team of professionals, many experienced in City Management and often Credentialed Managers to work cooperatively with the permanent City staff to address the core issues of public management including, financial accountability, statutory compliance issues, compliant contract management of projects, resolving conflict and lingering problems, along with the daily management and support of elected officials in the course of every day activity for an active organization. In addition the brand and image of the community during the transition period will receive careful attention to ensure that the image of the community continues to be professional during the transition period.
The Interim Manager will bring new and creative solutions to the attention of policy leaders and through the completion of an operational assessment will provide a specific issues and opportunities priorities plan to assist the permanent manager upon his or her arrival. Each Interim Management engagement is specifically designed to the needs of the community and care is taken  by the Interim Team to support the policy leaders as well as providing a clear and supportive management structure to the permanent staff. If interim Management is needed in your community, don't slow down during a management transition. Drive your agenda with WRB,LLC  Management services.